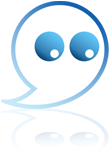 Dear GhostReader user,
We have taken the difficult decision to remove GhostReader from sale on the App Store.
The app will remain available for download for existing customers and we will continue to provide compatibility updates and support at least until May 2024.
If you already have GhostReader it may continue to work for many more years to come, depending on Apple's OS updates.
We understand that GhostReader has been a useful tool for many of you, and we want to thank you for your support over the years.

If you have any questions or concerns, please do not hesitate to reach out to contact us at support@convenienceware.com.

The team at ConvenienceWare
April 2023